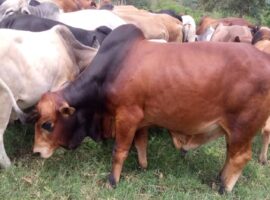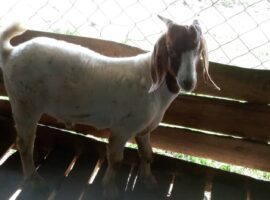 The farm started in 1978 with only 9 heads of local ankole cattle, 4 goats and 2 staff members.
By the year 1995 the farm had grown to 200 heads of local ankole cattle and in the year 2000 we entered into specialized farming of Boran beef cattle that has put our herd stock at 1044 as per 2016. The farm produces matooke, a local food (Banana) on 22 acres which is complemented with a Eucalyptus and pine forest that sits on a 160 hectares plot of land. In an effort to preserve organic material we don't use chemicals to fertile our fields but rather animal manure from our cattle and goats.
We are one of the leading boran beef breeding cattle centers in Uganda. Boran is a famous cattle breed that produces quality beef. We currently rear breeding boran bulls that are sold to customers looking to enter the arena of ranching. We also rear South African Boer goats, famous for their meat.
Customer Feedback
Talented Landscapers
Garden HUB Company is professional, creative and concept from knowledgeable. Dwayne our designer was patient, accommodating and experienced Michael Gregory worked with me to bring my concept from design to reality - providing much appreciated guidance laborious except to obtain
Hanan Innocent
Washington
Excellent job, excellent workmanship
Garden HUB Company is professional, creative and concept from knowledgeable. Dwayne our designer was patient, accommodating and experienced Michael Gregory worked with me to bring my concept from design to reality - providing much appreciated guidance laborious except to obtain

Fedo Elweard
Los Angeles
Great ! Garden Designs and Maintenance
Garden HUB Company is professional, creative and concept from knowledgeable. Dwayne our designer was patient, accommodating and experienced Michael Gregory worked with me to bring my concept from design to reality - providing much appreciated guidance laborious except to obtain

Astley Jenifer
California
Done Wonderful front yard transformation
Garden HUB Company is professional, creative and concept from knowledgeable. Dwayne our designer was patient, accommodating and experienced Michael Gregory worked with me to bring my concept from design to reality - providing much appreciated guidance laborious except to obtain

Mark Angelino
Newyork